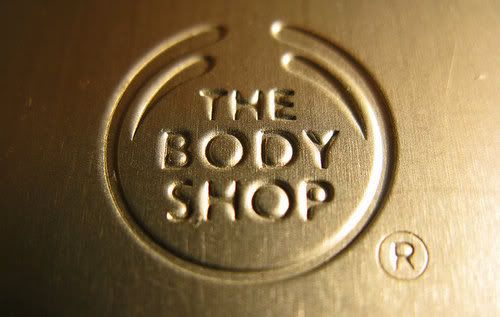 Ik had het al gezien, afgelopen week. Ik negeerde het en probeerde er niet aan te denken. Toch even kijken. Aii! Leuk! En toch maar weer negeren... Tot ik mezelf vandaag zielig genoeg vond
(mijn mama is na 3 maanden NL vanmorgen weer vertrokken richting Gambia, west Afrika, and that's making me home alone again...)
om een aankoop te doen in de online sale van The Body Shop! Oh how I can't resist sales... En zeker niet de sale van één van mijn lievelingsmerken!
Kijk je mee naar m'n order?
De body butter, lipbalm en showergel uit de Cranberry Joy-collectie (Kerst 2010)
Pink Grapefruit body butter (Yes! Eindelijk!), Mango showergel en een Passion Fruit showergel
Ik ben zo blij met de LE-items uit de Cranberry Joy-kerstcollectie van 2010. Ik had daar destijds de Spiced Vanille showergel en de bodybutter van gekocht. Die showergel is pas op (ik wissel af met veel douchegels) en de butter nog niet, en ik wil nu wel een ander geurtje proberen.
Verder ben ik ook erg blij met de Pink Grapefruit body butter. Daar was ik al eens naar opzoek geweest, maar die zou niet meer verkocht worden volgens de TBS-verkoopster op Schiphol, de hele Pink grapefruit-lijn zou eruit gaan. En toen werd ik verliefd op die geur, hoe typisch? Ik ben halverwege m'n 400ml flacon Pink Grapefruit douchegel and still deeply in love! ;)
Ik was in totaal voor 6 fullsize (de butters bevatten 200ml product, de Passion Fruit en Cranberry Joy douchegel 250ml en de Mango douchegel 400(!)ml product. De lipbalm is ook een full size tinnetje met 15ml balm) producten €28,00 kwijt! Dat is toch niks?
Ik betaalde voor de Cranberry Joy lipbalm en de Cranberry Joy showergel kostten allebei €2,00 (!!!!), de body butter uit die lijn kostte €5,00. De Mango-showergel kostte €5,00, de Passion Fruit-showergel kostte €4,00 en de Pink Grapefruit body butter kostte nog €10,00 (maar die moest ik! ;) Daar zit dus €5,00 korting op). Een hele rits goede producten voor weinig geld!!
The Body Shop verzend je producten gratis bij een bestelling van €25,00 of meer. Ik had in eerste instantie de mango-douchegel niet, maar dat betaal je wel €5,00 voor het verzenden. Nu verzenden ze het gratis en heb ik voor die €5,00 verzendkosten een fijne douchegel (van bijna een halve liter van mijn favoriete fruitsoort. Hoera!)! Smart thinking... ;)
Ben jij gevoelig voor de uitverkoop?