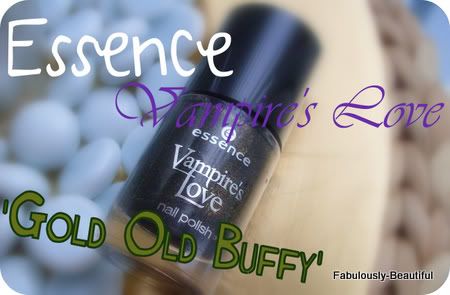 Dit is het andere lakje van de
Essence Vampire Love-LE
dat ik moést hebben, 'Gold Old Buffy'. Qua kleurstelling lijkt 'ie een beetje op Catrice
'Welcome To The Jungle
(Papagena LE, zomer 2011)', maar het idee is heel anders. Een prachtige vampy polish met khaki-gouden flakies!
Super gorge! Lees snel verder voor foto's!
Kijk nou, wat een prachtige kleur!
Natuurlijk licht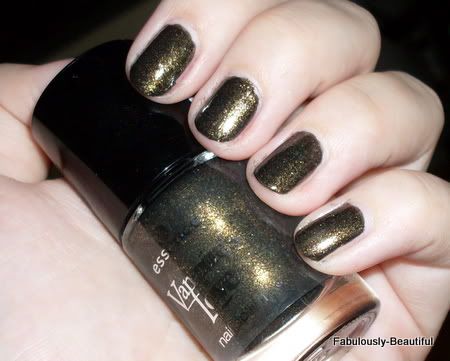 Flits
De lak lijkt in eerste instantie zwart met khaki-gouden stukjes, maar niets is minder de waar. De basis is echt een olijfgroene-kleur! Na twee laagjes dekt de alk prima, en wat lakt 'ie lekker! Ik ben fan van de brede
Essence
-kwastjes. Super fijn! Hij is qua kleur lekker
vampy donker
maar toch ook lekker chique zonder gothic te worden. Een prachtige lak voor de feestdagen, ladies!
De Vampire's Love Collectie van Essence wordt tijdelijk verkocht bij de grotere Kruivdat-filialen met een Essence-display. Per nagellak (er zijn 5 kleuren) betaal je €1,79! Lekker vriendelijk voor je portefeuille dus! ;)
Wanna have of laat-maar lak?