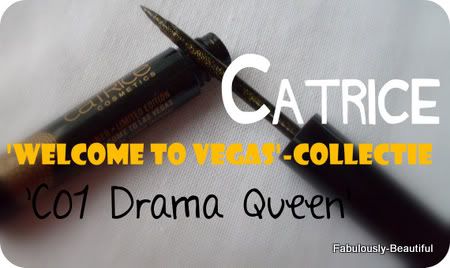 Eigenlijk een beetje boel spuit elf, maar deze eyeliner is zó prachtig en zo feestelijk voor kerst en oud en nieuw, dat ik hem toch nog even aan jullie wil laten zien; de
Liquid Liner
in
'Drama Queen'
uit de
Welcome To Vegas-LE
. Een prachtige zwarte eyeliner propjevol gouden glitters (maar wel zo dat je deze linere ook gewoon dagelijks kunt dragen). Super mooi en super gemakkelijk in het zetten van een strakke wing!
Lees snel verder!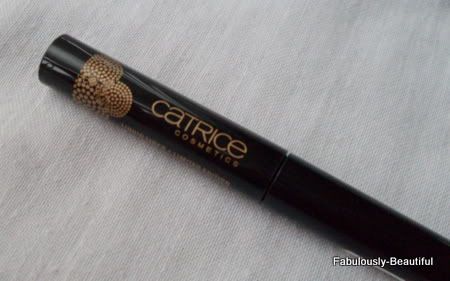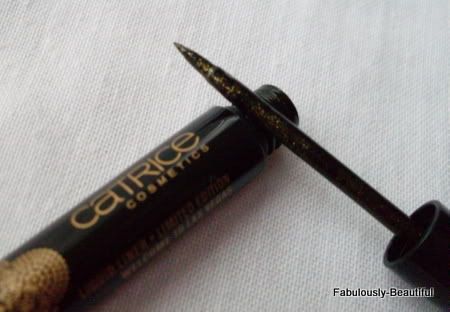 Ik ben zo blij dat ik de eyeliner toch gekocht heb! Ik dacht in eerste instantie dat het ene vrij standaard zwarte liner zou zijn, maar niets is minder waar! Lekker glamoureus en flashy om je ooglook een feetselijk tintje te geven. Het zwarte in de liner is lekker gepigmenteerd en ook de gouden sparkles vallen lekker op. De eyeliner zit in de feestelijke 'Welcome To Vegas'-collectie, die al een beetje uit de schappen aan het verdwijnen is, volgens mij...en goed neuzen en snel naar de drogisterij rennen dus!
Op naar de swatches: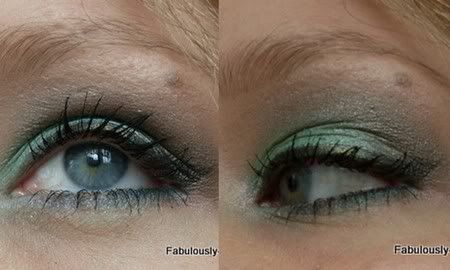 Het is een keer wat anders dan de standaard bruine en zwarte lijntjes. Ik vind hem heel erg mooi! De liner is wel SUPER vloeibaar, dus zet het potje veilig weg wanneer je je lijntje trekt, want ik liet het flesje kletteren in de wasbak en alles wat zwart met goud... Aiii! Maar dat weegt niet op tegen het effect van de eyeliner. I LOVE!!
De Catrice 'Drama Queen' Liquid Eyeliner kost €3,79 en is te vinden in het tijdelijke 'Welcome To Vegas'-schap. Catrice wordt verkocht bij de Trekpleister en de Kruidvat.
Heb jij de eyeliner ook gescoort uit deze lijn? Gebruik je vaak eyeliner?